A few words about Zakynthos...
The following image is a satellite photograph of Greece (main land, Ionian and Aegean Sea with the islands). The white arrow shows Zakynthos Island in the Ionian Sea.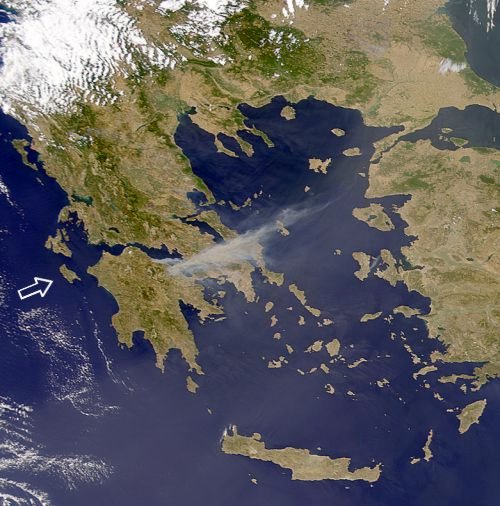 Fig.1 Greece, Satellite view
In the next image Zakynthos Island can be seen in a near-nadir satellite view. Located in the Ionian Sea off the west coast of Greece, Zakynthos Island is 25 miles (40 km) long, 12 miles (19 km) wide and covers an area of 157 sq. miles (407 sq. km). The island has a wide fertile plain in its central part with low hills to the west. Wine, currants, citrus fruits, and olive oil are the main products of the island. Tourist resorts are along the south, east and north-east part of the island.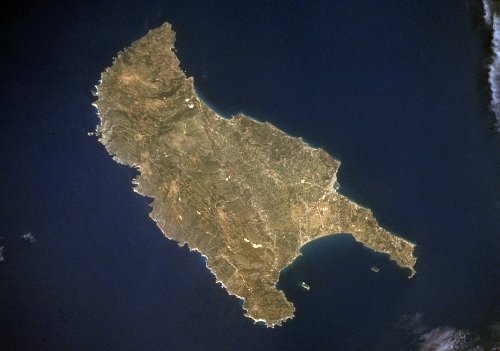 Fig.2 Zakynthos Island, Greece June 1996.
Click on one of the following links to start browse through images from Zakynthos.
[ Zante 02 ] [ Zante 03 ] [ Zante 04 ] [ Zante 05 ] [ Zante 06 ] [ Zante 07 ]